How Big Room Planning helps you to make your delivery smoother and better..
As they say, 'Plans are useless, however planning is indispensable'. Similarly happens in Agile planning. Usually in software delivery, we do different type of planning. Namely annual planning, release planning/quarterly planning/PI planning and sprint planning. Although agile is all about empiricism however planning is an important aspect in delivery. Today I am going to discuss about 'Big Room Planning' based on my experience and understanding.
Various other terminologies used for similar kind of planning. Similarly release planning happens for specific releases. Here number of sprints decided based on the smaller releases. It may be somewhere around 6–8 sprints (considering sprint is of 2 weeks). Similar planning event in SAFe is called as PI (Program Increment) planning.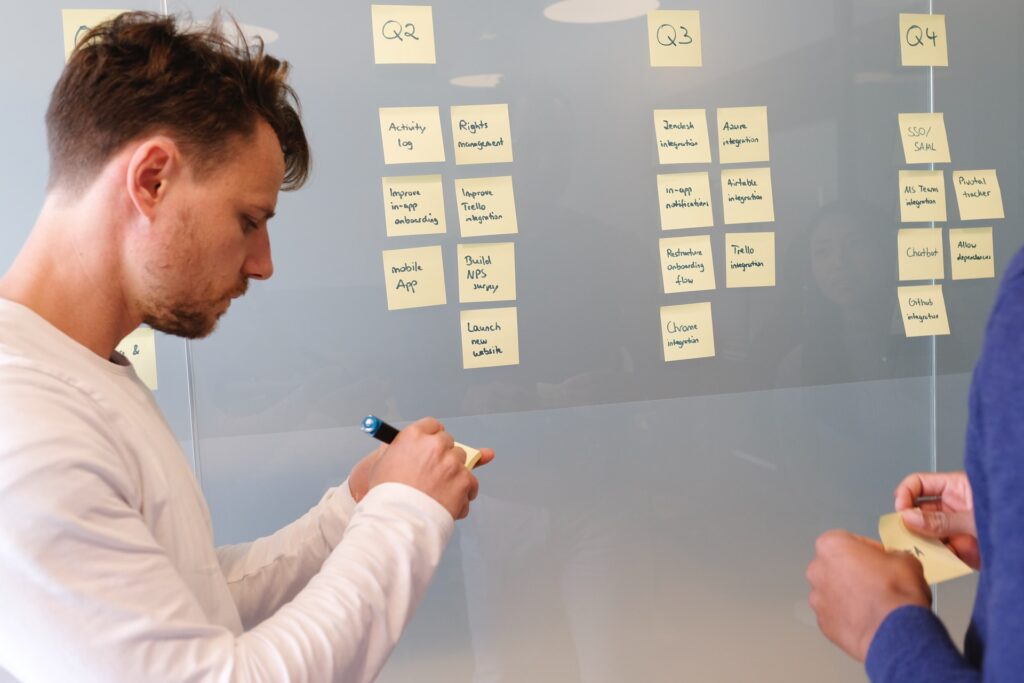 As a matter of fact the format of Big Room Planning (BRP) I have experienced, moreover it is planning for a quarter. Generally each quarter, Big Room Planning happens in the last month of previous quarter. This planning usually goes for 2 days where all teams plan for next 90 days and present to leadership and other teams, get their feedback and adjust their plans according to that. Here I have divided this whole event in three phases. Namely Preparation, execution, and outcome. Let's see what we do in each of these phases.
Preparation
There are various preparations steps involved for Big Room Planning.
1. Capacity Planning
 It is important to know how much capacity is available for upcoming quarter, based on that only work should be planned in each sprint. Whichever sprint team availability is lean, less work should be planned for that sprint and whichever sprint capacity is full, may be work can be adjusted to some other sprints based on discussion with team. Scrum Master for each team should collect team's availability plan or long leaves for next quarter. This is done in some tool or in a shared excel sheet.
2. EPICs/Stories Creations
 EPICs and stories creation gives clarity on scope of work and high-level roadmap for next quarter. Usually POs/teams would not have complete details of the work for next quarter. EPICs and stories created with high level of details (try to have a target of story creation of around 85–90%). These EPICs and stories created in Jira or any other tool which used to capture and track all the requirements.
3. EPICs/Story Walkthrough to teams
 This step is dependent on step 2. Until unless you have EPICs and Stories created, you would not be able to give walkthrough of the requirements to team. Though it would be high level and would still need to go through refinement but still would give team a good overview which would help them to decide on estimates and dependencies/risk involved.
4. OKRs
You may have OKRs defined or may not have. But it's a good way to align organization and team level goals.
5. Risks, Impediments, Dependencies and Assumptions (RIDAs) :- Teams encouraged to identify RIDAs in advanced before going to BRP. This will help them to prioritize the work and adjust their plans for next 90 days.
Execution
Agenda — Day 1
1. Big Room Planning – Kick off Meeting 
Day 1 starts with kick off meeting of Big Room Planning. Here product managers would present their plan for this quarter, technical architects would talk about any changes in architecture. Higher management would give road map for next quarter or 90 days. It is usually a quick meeting for around 45–90 mins. Post that teams would go for breakout sessions.
2. Breakout Session 
This time dedicated for team to plan for next quarter. Here PO owner would give walkthrough of EPICs, Features and stories planned for next quarter. Team members would clarify their doubts, raise risk and dependencies, would decide high level story points and map stories to right sprint. So, the outcome of this breakout session is sprint wise plan for next 90 days based on priority and capacity and identified Risks, Impediments, Dependencies and Assumptions (RIDAs). Team would use some tool to showcase this plan, like mural or confluence (or excel sheet).
3. Presentation of 90 days plan 
Once teams done with breakout session, they would be going for presentation of the 90 days plan to all stakeholders (Higher management, Product management, business, other teams etc.). Post presentation teams would receive feedback from stakeholders based on priorities, RIDAs and other factors. Team would take up these inputs and if needed, would revise their plan in breakout planned on day 2.
Agenda — Day 2
1. Breakout Session to revise 90 days plan 
Based on the inputs received post day 1 presentation, if needed team would revise their 90 days plan. They would revisit their sprint wise plan, story points and RIDAs accordingly. Post this session team would their revised 90 days plan.
2. Presentation of revised 90 days plan 
Teams who went for revision of their 90 days plan, would present again here. This plan would have inputs accommodated provided on previous day.
3. Vote of Confidence 
Once presentation done from all teams, a vote of confidence happens to determine how confident teams on completing the committed work. It usually depends on the RIDAs. Teams confident would go up or down based on the challenges they are seeing in implementing the 90 days plan. If teams show lower confidence, that means there are challenges which they feel can have critical impact on their plan and they are looking for some support from higher management or stakeholders. Vote of confidence is a good way to know team's pulse.
4. Big Room Planning Retro 
Retro is the last thing on day 2 of BRP. Retro is about what went well during BRP? What didn't go well in BRP ? What actions need to take in next BRP to do it better ? Usually, it is retrospection about how backlog got readied for BRP, how RIDAs identified and raised and how the overall planning looks like. Similarly actions owners should be decided. Also actions should be reviewed in next BRP retro.
Outcome of Big Room Planning –
1. High level roadmap for business unit for next 90 days
2. High level plan for next 90 days for all teams based on priorities and capacity
3. Clear identification and mitigation plan for RIDAs (Risks, Impediments, Dependencies and Assumptions)
Hope this information would help you in your agile journey. Thanks.