As per Scrum Guide, various ceremonies advised for team. Like Sprint planning, Stand up, Retrospective and Sprint review. All these ceremonies have different purposes and outcomes. Today I am going to talk about the ceremonies which happens every day once the sprint starts and i.e. Daily Stand up or Daily Scrum.
Daily stand up is basically an opportunity for team to connect regularly and share individual updates with team. Everybody is working remotely and people are usually connecting in meetings only. Hence It has become more crucial in current scenario. In such times, daily stand up meeting should run more effectively. Active participation from team members play an important role here.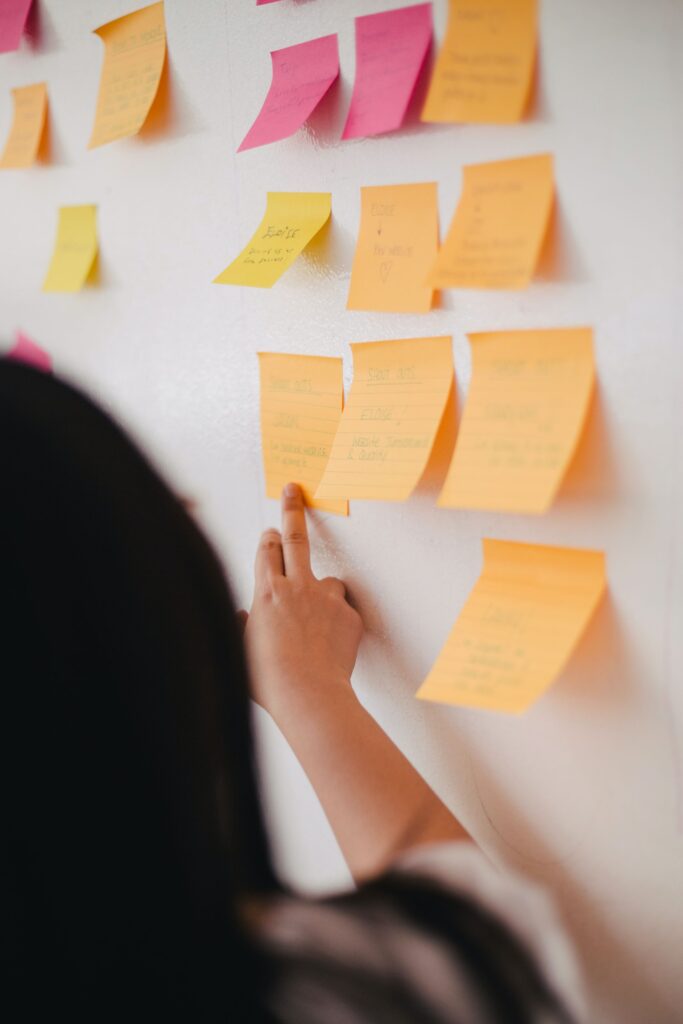 Photo by Jason Goodman on Unsplash
People run stand up in various ways, some would use it as a team discussion forum. Some would use it as updates to management where the delivery manager/project manager/lead would ask updates to team members on each item. If there is some variations, they would give some set of instructions. Once they done with taking updates, the meeting gets over.
|| So what is Daily Stand up meeting is exactly?
Daily stand up meeting is an opportunity for team to connect regularly. Team gets awareness of progress all members are making to achieve the sprint goal. Team's status update should revolve around Sprint goal. What each of the team member has done since last stand up ? planning for today ? Is there any impediments/challenges team members are facing to achieve the sprint goal.
It is daily planning meeting based on the concept of 'Inspect and Adapt'. Post updates from everyone, team assesses the situation. Team sees If any change required in the current plan. Any practice need to stop immediately ? Should team correct some course of action? So team analyze all scenarios and based on that would proceed further.
|| What it is NOT?
It is not a meeting to give update to the manager or lead. Team gets situational awareness on progress towards sprint goal. Though manager/leads can come to these meetings for getting team's updates but they would remain silent listener till the time team finishes their updates. Post updates managers can ask details about team's updates. Team also can ask any questions to them. But it should strictly happen after team finishes their updates. It's team's time and nobody should interfere while team giving updates.
It is not a forum where people start getting into discussions and overshoot the stand up time. Team finishes their updates first. Post updates, whoever required for discussion, can stay and others can drop from the meeting. Even sometimes team members also start asking question immediately after their updates and other team members get temptation to answer the question. Here Scrum master need to vigilant. He should ask team members to park such discussion till the end of Stand up.
Role of Scrum Master
Scrum Master plays very important role while facilitating this ceremony. For a new team, it takes a good amount of time to get the discipline in team to stick to the agenda. He needs to make sure that team just talk about their stories/task and have alignment with sprint goal.
Initially team members would have lot of questions which they want to clarify while giving their updates. Also there are other team members who wants to provide solution. Scrum Master needs to pitch in here and make sure that all team members are finishing their updates first and nobody is waiting because of these discussions.
One way to handle such situation is having a working agreement created with team. Scrum Master can use this working agreement as a guide for team. Creating a comprehensive working agreement at the start, would help the team in long run to have discipline and running the ceremonies effectively.
Hope this information would help you. Thanks.
Refer Scrum Guide for more information on all events, roles and artifacts.